About BAONON Beach Front Villa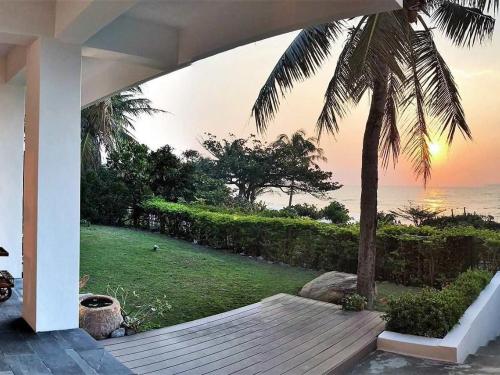 Bedroom Villa Features three separate bedrooms, a private retreat beachfront villa with views of the Pacific Ocean east coast, a veranda, an open-air pavilion, audio-visual equipment, kitchenware and a private massage room. Each has its own courtyard and eight to eight meters of buzzing coastal bike trails surrounded by a sundeck and ocean view reef rock facing the garden with a spacious outdoor space and open-air bath on the first floor Including the sea living room, dining room, and bar. Public areas extend to the outdoor patio area and lawn garden, shaded open-air stone patios overlooking the best sea area. Inspired by the natural beauty of the east coast of the combination of green material garden, covered with natural green and rock together. Private spaces are located on the first and second floor, each with extreme comfort and privacy. Master bed and vice bed there are doors, study, and cloakroom. Each bedroom has an en-suite bathroom and the walls are made of exotic stone in warm colors.
Main Features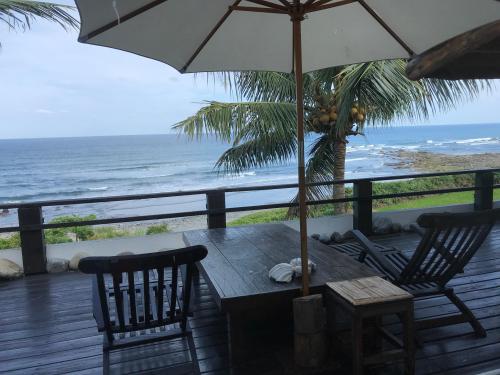 826.4 m2
Exclusive private entrance ?
Sea view ? Four bedrooms and four bathrooms ?
Top floor open-air bath with balcony
1f outdoors with a separate rain shower after surfing, toilets,
Black marble bathroom with 1F indoor shower and cypress wood bathroom amenities
Indoor and outdoor dining seating area ? Coffee / tea ?
Olufsen audiovisual equipment available
In-villa security
Minibar ? mod wireless television
24-hour personal butler assistance
Fully equipped kitchen ?
Wooden staircase leads to the loft
Welcome drink and facilities ?
Free Wi-Fi
Daily aperitif and guest event at night
Daily Fruit Platter Services ?
Daily breakfast
Resort Certified Organic Products Vip vouchers for any purchase
Check-in time 3pm ?
Accommodation Capacity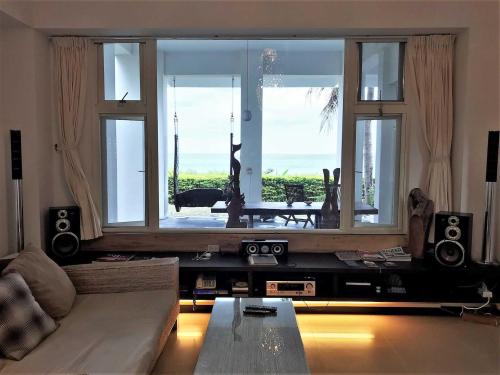 The four-bedroom villa can accommodate up to ten adults and six children under five years old, using either the existing seven-bed or extra bed. In the case of an extra bed, it can accommodate up to fourteen adults. Free cots for infants under 2 years and free 2 extra beds for guests staying in 4-bedroom villas.
To see more about Beach Front Villa